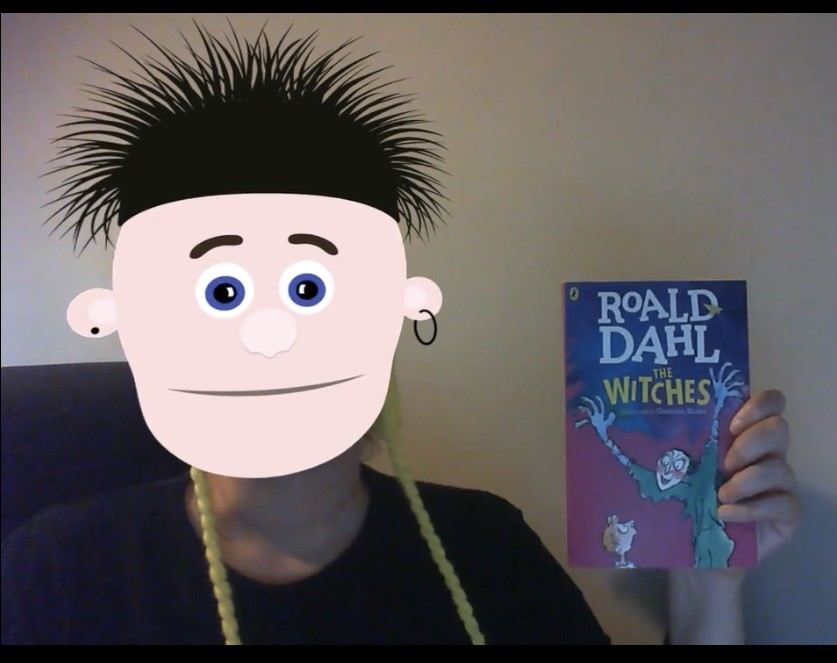 5 March 2021
Firstly, a huge thank you for all your support, perseverance and hard work to make online learning a success for your child. We know that it has not been easy for anyone, but you have all got through this by committing the time to make it work. Thank you.
World Book day was a huge success this year, especially considering the circumstances, which meant that the majority of our community celebrated World Book Day from their own homes, a little different to usual. Children and staff thoroughly enjoyed dressing up as their favourite book characters, listening to chapters of stories from their teachers around the school and taking part in guessing who the teachers were in the Masked Readers competition in KS2. It has also been wonderful to welcome families over the past couple of days to collect books from an amazing selection very kindly funded by the Thomas' Foundation. We hope that you managed to enjoy the wonderful world of reading too.
Who are they? One of our special WBD challenges - Who's Behind the Mask?
Finally, we are really looking forward to seeing you and your children on Monday. Here are a few reminders of systems that will continue to be in place, in order to keep everyone as safe as possible, and minimise the risk of any bubble having to isolate.
Drop-off and Pick-up
Last week, we e-mailed out the times and gates for each Year group to be dropped off and collected. Please ensure that you stick to these times, as they are there to keep the bubbles separate.

Only one parent/carer can be at the allocated gate at pick up/drop off times.

Parents/Carers are encouraged to arrive no more than 5-minutes before allocated drop-off and pick-up time, and to leave the school gate immediately to reduce the risk of any gatherings.

Please follow social distancing guidelines whilst you are at the school gates
Please wear a face mask unless you are exempt
Uniform and equipment
Where possible, please send the children back in school uniform. If children have grown out of their uniform and you have not been able to replace it, please just let their teacher/the office know. This will not stop children from returning to school, so please do not worry about this.

Please send children into school in their PE kit on the days when they do PE. They will not change at school, so you do not need to bring any additional clothes. The teachers will remind you and the children of these days when they return to school.
Please send children in with a labelled, full water bottle.
The teachers and support staff have been working closely with children this week to prepare them to make the transition back to school. The children have been incredibly open and reflective about the mixture of feelings that they have. All staff will continue to focus on children's well-being on return, but if you have any specific concerns, please do talk to your child's class teacher or anyone on the gate.
We look forward to seeing you all on Monday.
Sarah Cooper and Leila Kent