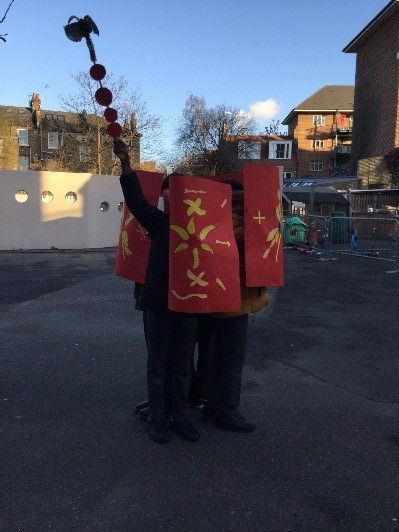 31 March 2022
Can't believe that we have reached the end of the Spring Term. Time has whizzed along and we have now already reached April, although the warmer weather has been left behind, momentarily at least.
So, what a wonderful last week and we couldn't have had a better start than with the Spring Concert. On Monday our largest group of cellists confidently performed solos and duos with a final cello ensemble to complete their performance. This was then followed by our violinists who ended the concert with the Senior group performing Hoe Down Rodeo. This was magnificent with so many talented musicians having the chance to perform in front of their first live audience. We are all looking forward to the Summer Concert when once again we can celebrate their amazing progress and musical achievements. A huge thank you to our dedicated musician team, George and Natalie.
We have had so many amazing learning celebrations with Museums, Roman soldier displays, science labs and art galleries, to name but a few of the fascinating rooms that we have visited. We are so very grateful to all the Parents / Carers who visited this week. It was wonderful to welcome so many of you and share all the childrens' achievements. I have been especially impressed by the range of art work and both historical and scientific explanations that the children proudly shared. A fabulous end to some very exciting IPC projects.
The work of the School Council and Rights Respecting Committee on designing Change Projects for each year group to run throughout their Summer IPC Themes, was completed. An outline of these is presented below. So when your child comes home discussing this, you know their projects and what they are working towards. We are very excited about making their ideas happen, so watch this space.
Finally, a huge thank you to Tomo for running our first Parent/Carer Mosaic workshop. These classes have now been extended into Summer 1 and we have three extra spaces, so if you are interested in joining this wonderful group then please contact the School Office.
Take care everyone. Enjoy the two week break and let's hope that the snow goes away ! Thank you for your endless support and looking forward to an exciting and fun filled Summer Term.