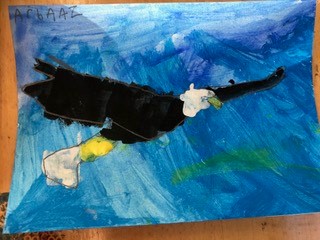 25 January 2019
North Kensington Schools Art Project
Working with Shirine Osseiran
Celebrating some of the art work produced by our Year 2 children, working with local artist Shirine Osseiran as part of the North Kensington Schools Art Project.
The outcome of this project will eventually be a book, produced with the expertise of professionals from the House of Illustration, which will include art work from all participating schools, covering a range of themes through the use of different techniques and media.
We hope that the colours brighten up a very damp Friday. Have a good weekend and we look forward to seeing you all on Monday.