Tuesday 18th December 2018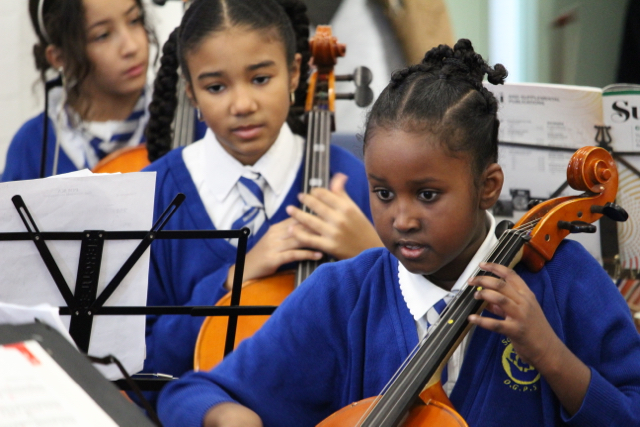 On Monday our School Orchestra performed their traditional Christmas Concert. They presented an amazing musical repertoire which included thirteen solo performances. Everyone was amazing, and as always we are so very grateful to George Zacharias and Natalie Rozario for all their hard work and dedication to get our musicians to performance standard.
This year there was also the addition of the Nucleo Project musicians, which included some impressive soloists from our Traveler Community and a stunning performance from one of their long standing members Derin. Thanks must go to Lucy Maguire and Terry King for all their hard work with the musicians. Thank you. We are very much looking forward to future performances.