Tuesday 27th November 2018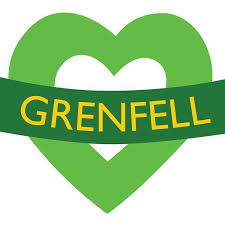 Please see the update below communicated by the Grenfell Tower Victims Unit
Illuminations and changes to wrapping around Grenfell Tower
Work is underway to replace the temporary banners around the top of Grenfell Tower that have been in place since the one year commemoration in June. Government has worked with the bereaved and survivors to ensure that the covering of Grenfell Tower is used sensitively for appropriate remembrance.
As a result, small adjustments are being made to the design that has been in place since June to ensure that the Tower is not lost against London's skyline, whilst balancing the impact on the local community.
A new feature will include gentle illumination of the banners from dusk, which will fade as the evening progresses and turn off by 11pm. At no point will any areas of Grenfell Tower be exposed while the banners are being replaced, although residents may see some external scaffolding.
Grenfell Tower will also be illuminated in green on 14 December to mark 18 months since the tragedy, and at future key dates.
If local residents experience any disruption as a result of these changes, the Site Management Team can be reached on 07920 534378.