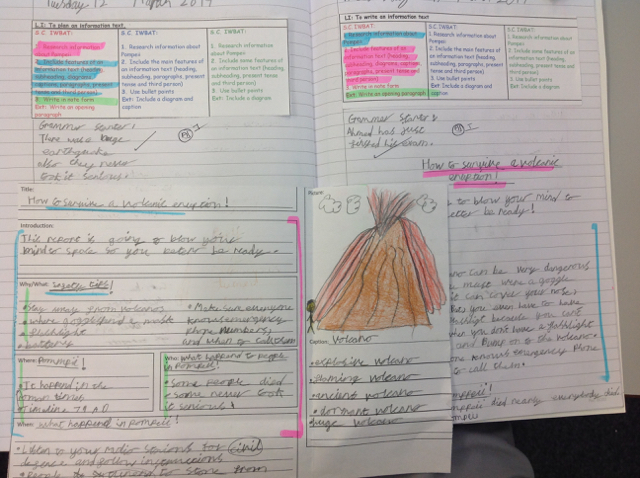 Troll Class have been so very busy ................................
Maths: In Maths, this half term we are learning about time. This week we have been focusing on telling time using a.m and p.m. We also learned about reading time on a 24-hour clock.
Literacy:
This half term, we are reading the story 'Escape from Pompeii' by Christina Balit. We learned to identify the key features of information texts. We also focused on planning and writing an information text about how to survive a volcano.
IPC: In IPC, we have been learning all about our 'Active Planet'. We used geographical terms to describe the role of tectonic plates in changing earth's surface. We also moved onto science skills and explored more about solid, liquid and gas. This week we planned a simple investigation to find out about whether all liquids flow at the same speed. ​