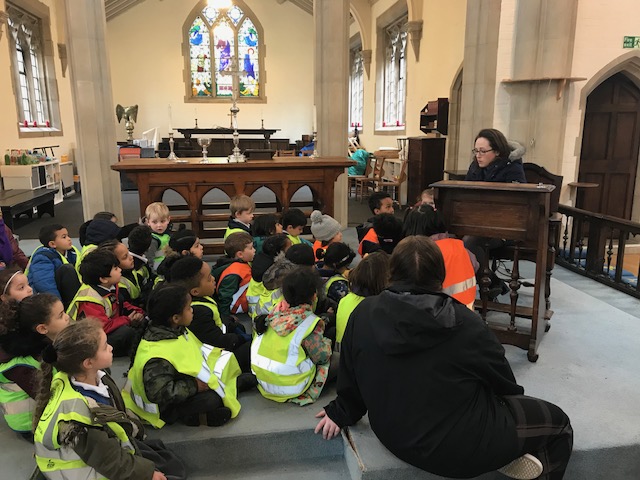 Maths
In Maths we have been doing lots of adding and subtracting. We can now use cubes, number lines, bead strings and pictures to help us add and subtract. We have been doing equations up to 20
Literacy
In Literacy we have been doing lots of writing. We have learnt to use a capital letter and the beginning of our sentences, finger spaces and a full stop (we even have a handy song that reminds us what we need to do).
Understanding of the World
Our topic 'Growing' has now come to an end. We learnt all about the life cycle of a plant, healthy eating and fruit and vegetables.
This week we went to visit St Helen's Church and learnt about the Easter Story. Easter is celebrated by Christians.
Next Term our topic is 'Minibeasts'.