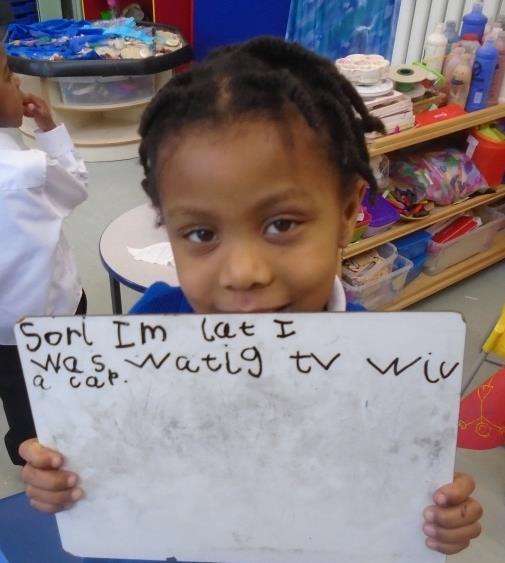 Maths
In Maths we have been subtracting. We learnt to use cubes, a number line and pictorial methods to help us subtract. We are now all confident to pick an equation e.g. 7 – 3 = and choose a resource to help us find the answer.
Literacy
In Literacy we have been writing sentences about the character from our core text; 'Tiddler'. Tiddler is always late and makes up an excuse. We made up and wrote our own excuses.
Understanding of the World
This term we have been learning about Explorers. We have looked at the jungle, dinosaurs, under the sea, space and safari. We have learnt a lot! Next term our topic is 'Growing', we will be learning about plants, healthy eating and seeds.
Another amazing half term in Unicorn Class, have a lovely half term.
Week 6 Unicorn Class