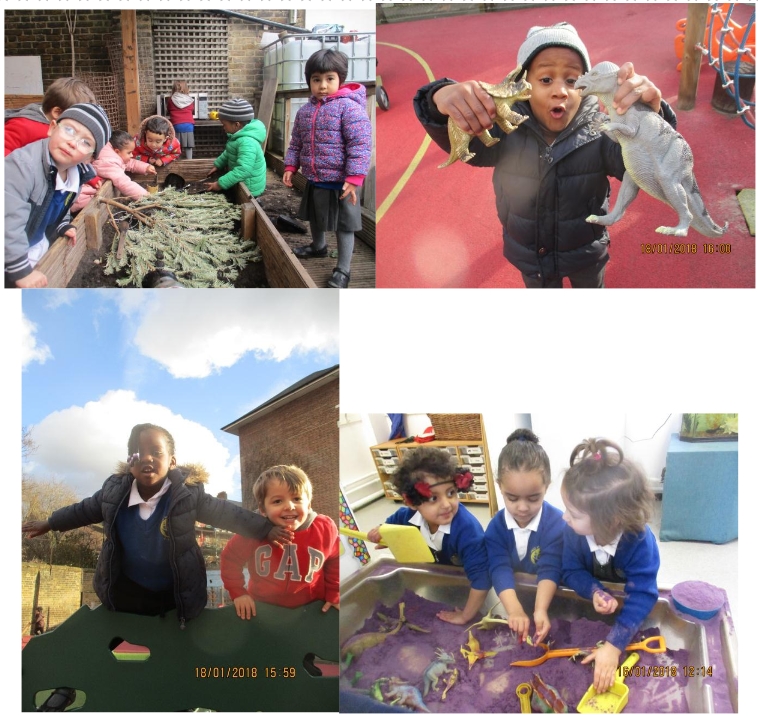 23 January 2018
What a busy time we have had! Even though the weather has been cold and wet, we have stayed warm and dry doing lots of work around our Explorers Topic.
Last week and this week we have concentrated on Dinosaurs. We have learnt so much, though we still find it difficult remembering the dinosaur names, like the Micropachycephalosaurus!!
In mathematics, we have been making regular patterns, and learning about numberlines and counting accurately.
In phonics we have all been learning some sounds, and some children are already blending sounds to make words. How amazing!
Thanks for your continuing support.
The Nursery Team