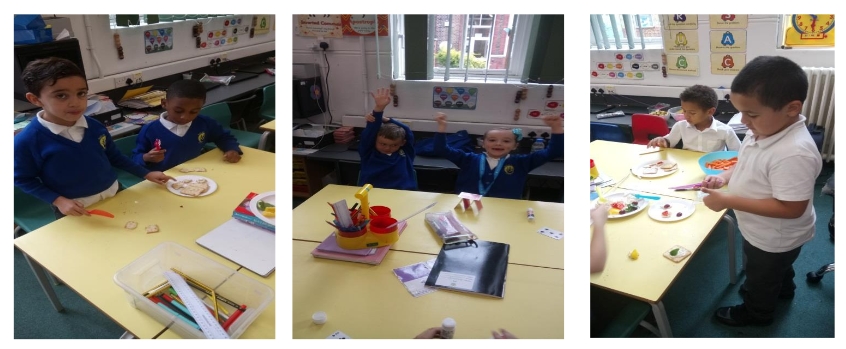 Year 2 really enjoyed the end of Autumn 1, particularly creating a restaurant for our parents. We are now settling back into class nicely! We have started learning all about Buildings in our new IPC topic. Goblin Class loved our Entry point, in which we made houses of cards and then went on to make buildings out of newspaper. In IPC we will now be moving on to exploring buildings in different countries and throughout history. We are also continuing to enjoy our MEND and Art sessions.
In maths, we are studying measurement. At the moment we are focusing on how to measure length. We have been working with both non-standard and standard units of measure particularly metres, centimetres and millimetres. We have been estimating the length of objects. We are now moving on to learning how to measure length accurately using these standard units of measurement.. It has been so much fun and we look forward to extending our learning further.
In literacy, we have started studying poetr y, whilst focusing on the text 'Iggy Peck Architect'. We have learnt what syllables are and worked on generating rhyming words and creating rhyming couplets. We have also made acrostic poems and we are now moving on to shape poetry. We are very much look ing forward to learn lots more this half term!